UK Mortgage Approvals At Lowest Point Since 2013
During December of 2017 the UK banks approved the fewest amount of mortgages since April of 2013. This is being blamed on a weak housing market in 2017, a year in which consumer credit has also slowed down considerably.
The number of mortgages approved in December was 36,115 in total, which is -19% on December 2016 figures.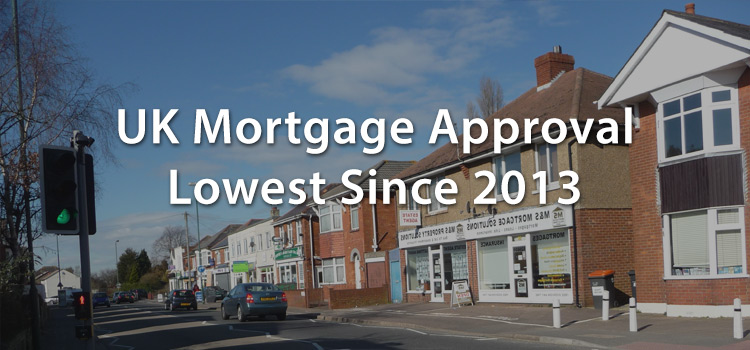 This coincides with the UK economy slowing down in 2017, due to the increased inflation rate which occurred after the EU Referendum vote to leave the European Union. This is also the reason for the housing market slowing across the majority of the UK.
These figures were released on Thursday, and are the first indicator of the impact of when the banks increased interest rates for the first time in about 10 years in November 2017.
This was also the month however that the government removed a tax on first-time buyer properties, however this seems to have done very little to increase the number of mortgage applications that are successfully provided (learn more about no deposit mortgages here).
December is a traditionally slow month however, and so perhaps as we move into 2018 the figures will stabilise.
There is a much more detailed report being released on Thursday the 1st of February, which will shed some more light on the situation.