Temporary Car Insurance – What is it?
Temporary Car Insurance is a viable alternative to a 12 month policy in some situations. It is a short term car insurance policy that enables a variety of situations such as lending your car to a relative and they don't have insurance and are not covered on your policy. Alternatively you could be purchasing a car and need to insure it temporarily for the journey back home until you can do some serious quote comparisons and take out permanent annual car insurance.
It offers fully comprehensive insurance cover from periods ranging between 1-28 days.
Who is temporary car insurance actually aimed at?
 Learner Drivers – If you are currently learning to drive but are doing so intermittently, it may be prudent to take out insurance as and when required which may well end up being much cheaper than taking out a full length policy (for your parents!)
Young driver insurance – If you are a younger driver and don't have your own car, but have access to a relatives for example, you may consider taking out short term car insurance to allow you to drive it on holiday, or on a mission to a festival with a group of friends for example. The world is your oyster with a set of wheels and an engine!
Classic car drivers – A weekend insurance policy is not a bad idea for someone who has the car garaged or safe stored all year and literally only goes out in it once or twice a year. This is clearly not a good idea if the car is high value though because it won't be insured for the rest of the year while it is garaged. For some car/driver combinations though it can work, though the cost of classic car insurance for 12 months is usually far lower than normal car insurance so be sure to check the price for a 12 month policy vs several times of a temporary policy cost.
One day only insurance – This is what I believe to be the best thing about a short term car insurance policy, and it has helped me out big time on several occasions. For example, I needed to drive a car home that I had happened to win a few nights before on ebay. The sort of purchase that I only vaguely remembered bidding on due to being at the pub prior to going on ebay..
I had no car insurance on the car and couldn't afford to take out an annual policy until I had decided if it was a keeper or a car that I would sell again. Took out a temporary car insurance policy with Admiral and was able to pick up the car and drive it home full insured to the safety of my garage.
Another possible use is for project car owners who are taking the car for an MOT for example, if the car is booked in for an MOT but SORN, you can legally drive it to the test station provided the car has insurance to be driven on the road. This is because you cannot tax the car until it has a valid MOT certificate so you are covered to and from the MOT test centre.
 So how does Short Term Car Insurance actually work then?
With the vehicle owners permission you can easily arrange an insurance policy to start from as soon as you have bought a car or prior to borrowing one.
The following information will be needed by the insurance company:
Your name , address and DOB
Driving License details and driving history and (if applicable) any criminal convictions
Full details of the car you actually want to insure (and no, they won't usually insure supercars should you happen to have one to borrow)
The exact time and date you want cover to begin on
A temporary car insurance policy could be useful at a pinch for borrowing or buying a car, taking a longer trip in a borrowed car (eg. You borrow your uncles estate car to drive up North to pick up some furniture you bought on ebay!), or if your car is being repaired and you have the option to borrow a loan car which you need to insure yourself (temp car insurance can be 1 -28 days duration)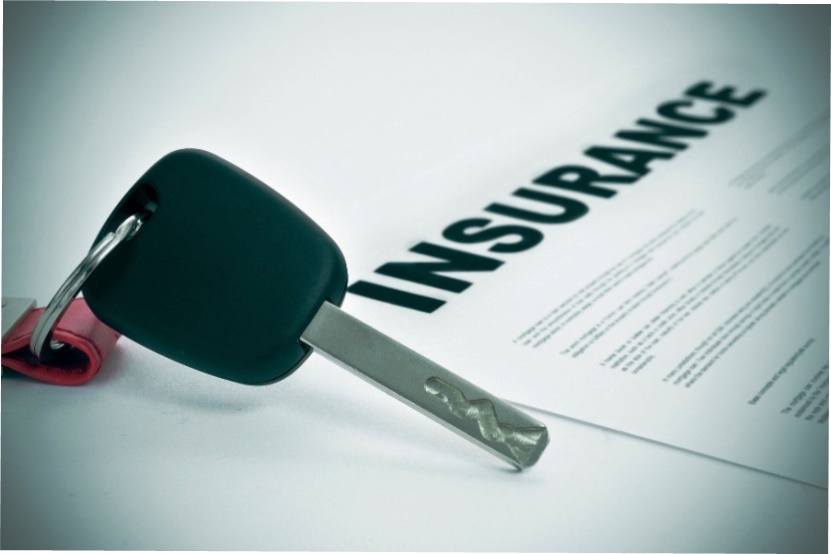 Bestloans.net's guide to temporary car insurance contains lots of useful information that you might find helpful.
What will I get with Temporary Car Insurance then?
A short term car insurance policy is just that, for short term use when compared to an annual policy. It is a great way to stay legal with valid car insurance but not have the commitment that comes with 12 months car insurance cover.
Offers the possibility of immediate car insurance for once you have bought a new car. Some people choose to take out temporary car insurance to get them home with a new car purchase and then they do the slow process of comparing insurance quotes to get the best annual policy deal they can.
It offers the assurance that you are fully insured and covered to drive the vehicle.
Cover for a minimum of as short as a day!
You can pre arrange the short term cover as much as thirty days in advance of the booked dates.
There is optional cover available for dents, alloy wheel cover and even misfuelling mishaps!
Click on the 'Get a Quote' button below to get a competitive quote for your temporary car insurance.