RICS UK house price index rises from 4 year low
A key Royal Institute of Chartered Surveyors (RICS) price index has risen by +8 points in December from a 4 year low of 0 back in November 2017 potentially because of a more upbeat outlook on the London and surrounding areas property markets. The zero reading had been the lowest house price index since March 2013.
Reuters conducted a poll on the forecast for the index and it was predicted to remain unchanged . Overall, UK property value growth slowed during 2017 to between 2 and 5%. This figure mainly reflects a weakness in London and surrounding regions as the rest of the UK has in the main seen better price rises.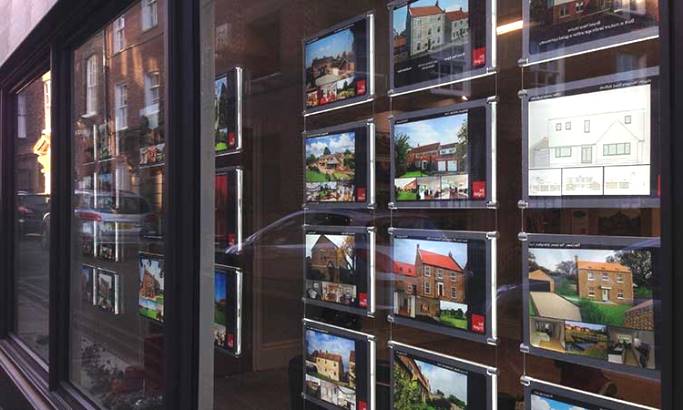 The Reuters predictions had not expected such an increase in the index which comes as a surprise to all in the finance industry.
The property market in London has been struggling since early to mid 2016 from the UK's Brexit vote which has injected uncertainty into the market , and has also slowed the influx of cash from international investors.
To compound this problem has been the large increase in purchase tax for letting investments and also properties costing more than £1 m, and the slow wage growth for the average earner and inflation increase which has further reduced the income of possible house buyers.
RICS chief economist Simon Rubinsohn states 'Challenges over affordability may have grown across the United Kingdom but they are clearly having a bigger impact in some parts of the country than others'
During 2018, house prices are predicted to increase throughout the UK apart from in London, however London's decline will be less than it has during the preceding months.
Phillip Hammond, the finance minister for the Conservatives headlined the scrapping of stamp duty for the vast majority of first time buyers in his annual budget in November. This was expected to boost the number of first time buyers entering the market but over 80% of RICS members said that this was not the case, with  66% of those surveyed saying there would be no boost to come either.
Conversely, the benefit of the scrapping of stamp duty on first time buyer houses has meant that property sellers were actually reaping the benefit by increasing their selling price.
RICS chief economist Simon Rubinsohn  also commented on this, saying "The risk was always that a good portion of the benefit would be capitalised in the price, therefore limiting the benefit for the first-time buyer," .
Only time will tell if the stamp duty removal will improve first time buyer numbers, possibly the tampering of the overall UK property market would be needed to lower initial property purchase costs to a level where the stamp duty saving would still be realised by purchasers.