US stock market volatility and global choppiness in the markets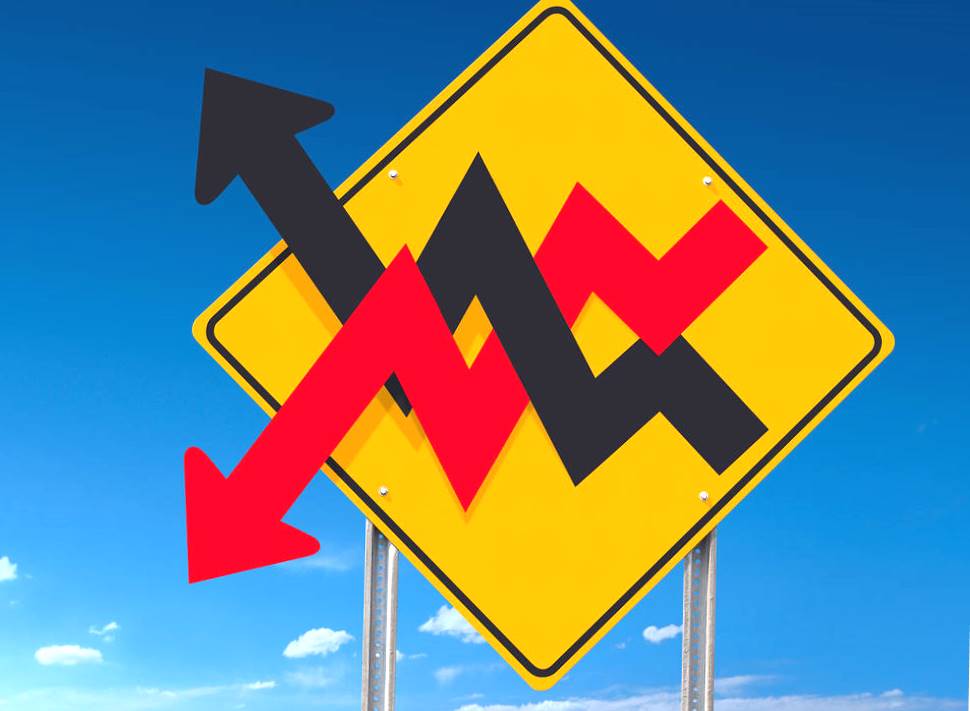 Shares in the US went up in early trading on Wednesday however they continued fluctuating while analysts and investors digested the past few days of wild trading.
The S and P 500 and the Dow Jones rose about ½% while the Nasdaq was less buoyant with a 0.1% increase.
This rise was an extension to the gains seen on Tuesday and came after volatile trading which was essentially triggered from concerns linked to possible new higher interest rates.
European markets have also shown some recovery today but in Asia, a market rally faded before really becoming productive.
In London the FTSE 100 is presently up one % , in France the CAC 40 is just under 1% up and the Dax in Germany is slightly more at 0.9% up. Around the globe, economists and financial analysts are anxiously waiting for further market corrections, based on fears that rising rates will affect consumers and businesses negatively.
Stock Market bargain buys
The Nikkei 225 in Japan moved back from earlier highs to end up 0.2% up, while the Hang Seng in HK was down 0.8 %. These moves in Asia come after frantic trading in the USA which finished with the Dow Jones going up 2.3%.
Bargain buyers were said to be the driver behind the price increases, in the wake of heavy sell outs almost globally. In the words of Warren Buffet "Opportunities come infrequently. When it rains gold, put out the bucket, not the thimble."
Meanwhile, on Wednesday , Australias S and P /ASX 200 was up 0.8% but elsewhere in Asia South Koreas Kospi index had dropped nearly 2.4%.
The day started on a strong wave in Wall street on the back of a rally on Tuesday's close. This gave some much needed relief to other markets that the global sell off last week may be starting to steady.
Partly to blame was a good USA employment report that primed analysts with the expectation that the strong economy could ean the Fed would put interest rates up quicker than expected. In addition to the report was the news of a raft of tax cuts, trade agreement tensions and the dollar falling , all pointing towards a potential rise in inflation around the corner for analysts.
Just on Monday, the Dow Jones Industrial Average plummeted by 1200 points, or a huge 4.6% which was to trigger other reactions around the world in Europe and Asia.
This decline was by far the biggest in % terms for the Dow Jones since almost seven years ago, in Augist 2011 where markets fell in the aftermath of black Monday, which was the day where S & P (Standard and Poor) downgraded the US' credit rating.
 Will the markets recover? When?
In recent times the markets in Asia and the USA have been at a strong level, and it has been said for months by analysts that a correction is due imminently.
CMC markets analysts said that many viewed the downturn as vital to slow the booming equity markets and saw it as an opportunity for investors to put more money into the markets at more sensible levels.
In the short time financial analysts have said that investors should prepare for some choppiness, but they doubt the selloff will be a long term issue.
 Michael Bapis, MD of The Bapis Group , a NY based wealth management firm stated "people just got complacent. This volatility was not expected and now its here. With that said, we still believe there is more upside to come"
How useful was this post?
Click on a star to rate it!
Average rating / 5. Vote count:
We are sorry that this post was not useful for you!
Let us improve this post!
Thanks for your feedback!
2:1 in Finance from Sheffield Hallam University just a handful of years ago.. Topped off with 20 years in the internet business and an avid follower of money matters and all things financial.
In my spare time I love anything aviation related and a variety of sports and outdoor pursuits.