UK taxpayers now paying out more in the wake of Carillion failure
In the wake of the Carillion failure this week it has become apparent that British taxpayers are spending billions more pounds on private company funded projects such as Schools and Hospitals according to Parliamentary watchdog comments on Thursday. There are also serious concerns if the companies should actually be given the outstanding projects.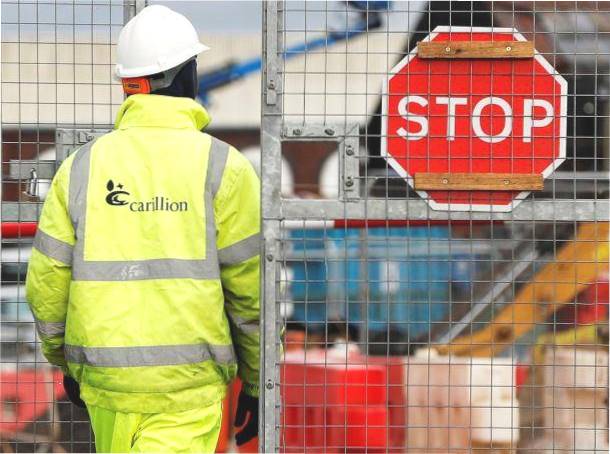 With the epic fall of Carillion who were one of the biggest beneficeries of this type of contract, the government has been forced to step in so that they can guarantee the provision of vital ongoing services ranging from road building projects right through to school dinners that Carillion had previously provided.
In a detailed report provided by the national audit office NAO, it was said that using PF (private financing) for funding Public projects is exponentially more expensive than using governments own money (taxpayer money).
Some examples of this as detailed in the report would be that hospitals cost 70% more to build and a school would cost over 40% more to build if they financed privately when compared to by government borrowing.
The GMB union were aghast at the reports findings and said things as vociferous as 'the use of private financing is a catastrophic waste of taxpayers money' and also that these PFI projects were 'financial time bombs'.
The PFI scheme (Private Finance Initiative) was started in 1992 by the then government in power, the conservatives. PFI's have remained popular with preceding governments as they essentially have allowed them to finance the building of new public infrastructure without actually having to show any money up front.
This has given a significant positional advantage to the Labour party with elections not too far down the road. Jeremy Corbyn was quoted as saying that this sort of work should never have been allocated to the private sector in the first place. This will undoubtedly fuel Labour's 'fire' as the whole Carillion debacle is unravalled over the coming months. If, indeed, it ever is fully unravelled.
Jefferies analyst Matthew Hose wrote in a note to clients "The report will inevitably fan the flames of the Labour Party's (and increasingly some Conservative MPs') criticism of PFI"
If Labour were to get back into power, they have stated that they would nationalise this type of PFI contract as part of a greater plan to significantly lessen private sector involvement in the public services.
This is no small order with well over 700 privately financed government contracts in operation that are worth over £60 billion. In 2017 the annual cost of such projects alone was over £10 billion. The report also states that even if no more new contracts were taken out, the cost of existing projects would be alost £200 billion by the 2040's.
This line of thought was confirmed by the Chair of the Committee of Public Accounts, Meg Hillier who stated "Decisions that have an impact on tax payer funder public services for decades need to be thought through. There are lessons to be learnt and these need to be considered in the context of 20 years, not just expediency today."