Home Improvement Loans – A Full Guide and Comparisons.
Home Improvement Loans come in a variety of options and at different costs. This is a no frills At a Glance guide.
How should you select a Home Improvement Loan?
Outline your projects requirements and budget needs.
Decide if you want secured or unsecured loans based on amount required.
Calculate the equity (if any) you have in the house.
Check your credit rating meets the requirements of the loan you want.
If sub £5000 project consider 0% credit card deals or personal loan.
Ensure you use a reputable loan provider.
Compare the Best Home Improvement Loans on the internet
This comprehensive 'Finance at a Glance' guide offers the results of our extensive research into the best unsecured loans available for doing renovations or work to your home. Our comparisons are focused on APR, Loan Amount available, Duration of Loan and of course, Provider Reputation.
Top 3 Unsecured Home Improvement Loans
Here we've compared our top Unsecured Personal Loan Providers
Biggest Unsecured Home Improvement Loan
For those who are wanting to max out their available borrowing for home improvements, this provider is offering the largest amounts to those who meet the lending criteria.
Home Improvement Loans Comparison for 2018
Loan provider
Loan Amount
Representative APR
Term of Loan
Example

Why should you improve your home?
Improving your home is a brilliant way to increase the value of your property, make it a nicer place to live in for yourself and your family and also keep your hand in with DIY work.
The vast majority of home improvement projects will require a significant budget, particularly if you are wishing to extend your property or do larger works. This is regardless of the fact that actually making improvements to your house is very often less expensive than actually buying a new larger property.
There are various things that you may want to do with your house for example, plan and build an extension, you may want to have a new kitchen designed and installed, you may want a new bathroom fitting, you may want an en suite adding to one of your larger bedrooms. To do this very often people need to borrow money to actually pay for the work. The option of a low rate personal loan can actually be a very effective method of doing this, over and above increasing your mortgage sometimes.
Who actually wants home improvement loans?
Out of all the groups of loan seekers, home improvement loan seekers have the largest average income of the group, showing that this is the sort of loan that generally finds wealthier borrowers.
Home improvements projects and home improvement loans are generally the most popular within the age group of 24 to 44. There is a large variety of reasons for this but primarily it is believed most likely that this age group are likely to be first-time or second time buyers. Additionally, very often people within this age group are hungry to build and improve their house, to build it for an investment for the family into the future, and they also still need to have the energy and desire to take on large property development works.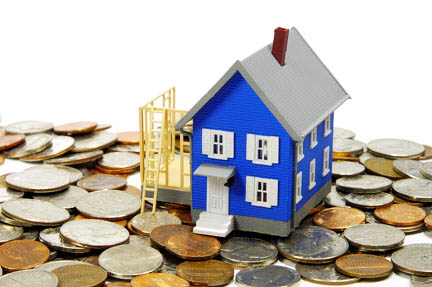 Advantages of taking out a home improvement loan.
 Personal loans can provide you the opportunity to borrow up to £15,000 over a period ranging from 1 to 10 years. This can be a very effective way of paying for property developments without having to increase your mortgage.
When you actually take out a personal loan, the repayments are preset, which can make it much easier to prepare your budget and you can also select how long to repay the borrowed amount over, generally the most common loan terms are three , five or seven years.
Doing this gives you the option of repaying the loan in a shorter time duration and this will cost you less in interest payments. Additionally, to this you will have the potential to spread out the cost and reduce the repayments amount over a longer period if necessary. With the best loan deals you can sometimes get a payment holiday for possibly one or two months at the beginning of the agreement, which is a nice buffer until you have to start making the repayments.
 The disadvantages of taking out a personal loan for home improvements
In most cases the most competitive loan rates are normally for borrowers who want to repay them over three years and under five years, so if you are wanting to borrow the money over a shorter time period you will usually have to pay back a higher interest rate.
Clearly your credit status and credit score are also very strong impactors on the loans that you will be able to get and the interest rates that are available on those loans.
Your credit rating will also determine your credit rating and income will also determine the amount of money you will actually be able to borrow.
Whenever you actually apply for a personal loan this is marked on your credit score report. If you make a large number of applications over a short duration this will definitely reduce your attractiveness to potential lenders. If you are rejected for credit at any point this is also scored on your credit report, and it is a distinct negative factor.
It is wise to pre-check your credit score and your full status using a service like https://www.experian.co.uk/ prior to applying for a personal loan; this will enable you to see what your score is what your current outgoings are what your credit rating is and then you can plan for your borrowing accordingly
Possible Alternatives to a Home Improvement Loan
In the event that you don't have a very good credit score this can exclude you from getting some of the better home improvement loans. Another option open to people wanting to develop the house or do home improvement projects is a homeowner loan that uses your property as security against the loan. This kind of loan carries more risks because if you fail to make a repayment on a loan of this type your property is actually at risk of being repossessed.
If you are planning large-scale works that are over and above what you could use a personal loan for, for example if you wanted to borrow up to one hundred thousand pounds then getting a secured loan probably would be the best option open to you, but this depends on the equity that you actually have in your current property.  See our guide here on secured homeowner loans
How to compare homeowner loans
Another alternative for smaller amounts, for example if you wanted a new bathroom your new kitchen then very often a 0% percent credit card is a strong contender provided you are very disciplined and limit the spending to that purchase, manage repayments accurately, and ensure that the full amount on the card is paid off by the time the interest-free period is about to end. You do have the option of transferring to another 0%  interest-free card prior to the ending of the first card if you cannot manage to repay it in full during the interest free period, but this will incur a fee for transfer.
How much money can I borrow for home improvements?


The actual amount that you will be able to borrow depends on various factors. As previously mentioned, your credit rating is one of them, your income is another, your residence in the UK is a factor, the amount of time you've been homeowner (this shows your stability to lenders even if it is an unsecured loan), if you're married, and your age. The actual value you want to borrow depends on the nature of the project you are wanting to take on an average loan would be something of around £5000 for a home improvement project, using the personal loan route.
Finding the best home improvement loan
 Various personal loan deals are available  and this BestLoans guide cuts to the chase and highlights our top pics at the start of this article here just as they are with the best current accounts, credit cards, home insurance and so on. With a wide range of loans, it is best to make sure that you know you are getting the best possible option available. Best loans.net takes the hard work out of this for you, as we spend our time with our researchers going through all the options and preselecting what we believe are good deals on the market at the present time.
Shopping around is vital, you can read some of our other guides to see the best loan rates for other types of finance products by browsing the suggested links on the right of the page.
Frequently asked questions about home improvement loans
How to calculate your home improvement loan
See this budget calculator to work out the amount you can borrow
What can home improvement loans be used for
Renovating or upgrading your house can take the form of many different types of works. For example, you may want to finance getting a new kitchen fitted, a new bathroom installation? A new central heating installation? Or even an extension to your property. The reasons for wanting this type of loan are many, and all are valid in their own way if they will be adding either value to your house or improving you or your families quality of living significantly.
Are home improvement loans a good idea?
Over 2000 property owners were surveyed by a large comparison site in the UK and the reported that they would prefer to do improvements to the property rather than all of the costs involved of selling the property and moving up the property ladder. Many people surveyed stated that large house prices and of course stamp duty were big reasons for deciding to improve their own home over moving home.
For many people the improve before move strategy has become a part of home ownership and is a necessary step to moving up the housing ladder, almost 50% of people who were in the survey said that they would do home improvements solely with the aim of adding money to the value of their property
There are several possible other ways of getting the money to undertake home improvements though:
Other Home improvement loans options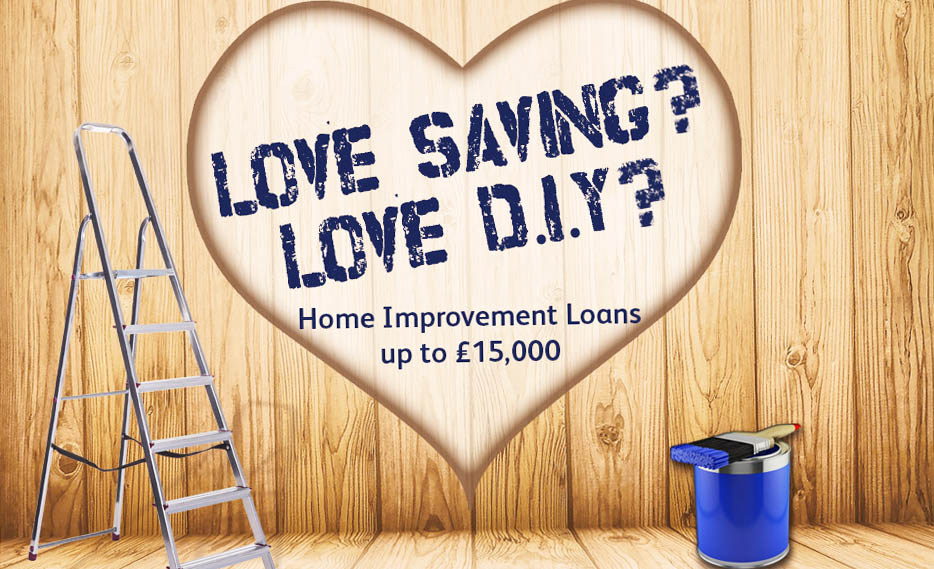 As already mentioned a lot people prefer to take out home improvement personal loans to fund this. The best loan rates are normally available between £7,000 – £15,000. Other possible options could include:
Credit cards
If you only have small plans to do with your property for example if you wanted to pay decorators to redecorate it then it is possible that you could pay for materials or maybe pay the company using a credit card. If you get a good 0 percent intro period for any purchases this would mean if you stuck within the period that you wouldn't have to pay interest on your borrowings
Bank Overdraft
This is actually an expensive way to borrow unless you specifically hunt out accounts that have low interest overdrafts, however as a short term bridging finance it can work well to pay for smaller home improvement costs.
How to apply for a home improvement loan
If you already have a bank account with the loan provider that you are going to use very often they can make a provisional loan offer purely by looking online and applying on their online system. Most loan providers will undertake a credit check, depending on the type and size of loan you require , however you will need to provide budget details very often and prove that you can afford to repay any loan that you may take out. Checking credit rating is a vital part of the process for many lenders because it validates if you are actually going to be able to repay the money to them.
Home Improvement loans pros and cons
Pros
As discussed already in this article, there are a variety of different home improvement loans available to you. These depend on the scope size and value of any specific project that you are wanting to update undertake. If you used a secured home improvement loan which uses your house as collateral for that loan, this will actually get you a better loan rate. Conversely an unsecured loan for home improvements doesn't use any collateral against it but usually has smaller amounts available to borrow and less competitive interest rates. Loans for home improvements normally have a greater payback time than a variety of other types of loans and a period of 1 – 10 years is available on personal loans, and many have a lower rate of interest than other sorts of credit. Another bonus is that these home improvement loans very often are fixed-rate loans (the deals we have compared are) which is set and dialed in at the time that you take it out
Cons
Borrowing money for a home improvement loan does have its own risks and most borrowers should be familiar with them. If you default  on any loan that you have taken out against your property (aka secured loans) you could stand to lose your property and also of course your credit rating. If you were to borrow and default on an unsecured home improvement loan initially you wouldn't lose your property but you would certainly lose your credit rating. However if the loan provider pursued you through the law courts, that you may end up being made bankrupt with all the things that follow with that which could potentially put a property at risk from an unsecured loan default.