Homeowner Loans – Guide and Comparison
Homeowner Loans Guide and Top three Comparison
Homeowner Loans – A summary:
Before you think about a Homeowner loan, read up on the facts:
A Homeowner Loan allows you to borrow between £15,000 – £100,000 plus depending on property value and your equity and circumstances.
You can repay the loan from between 1 and 35 years.
A Homeowner loan is sometimes cheaper than a remortgage.
A good credit rating needed for best homeowner loan deals.
You will end up with a second charge on your mortgage to the lender.
Read the full guide below for more information
Compare our top 3 Homeowner Loans
We have analysed the market and selected our top three homeowner loans, based on best interest rate, no early repayment fee and best specialist loan provider.
See Below for our pick of the Top 3 Homeowner Loans for 2018
What is a homeowner loan then?
A secured homeowner loan basically means that you can borrow a large lump sum of money but a charge is taken against your home by the lender (eg they reserve that amount of money from the equity of your house) . Homeowner loans range between 1 – 35 years in duration and interest rates vary but the most competitive rates start from 4 – 6% at the present time.
Who are homeowner loans suitable for?
Homeowner loans are for homeowners who need to borrow large amounts of money than they could by taking a standard personal loan. Amounts range from £15,000 – £250,000 plus if you have the equity and means to guarantee the loan. Usually the range is £15,000 – £100,000. Most loan providers will lend a percentage value against your property and will require a minimum amount of equity in your home to reassure them that they would, in a worse case scenario be able to reclaim there money. The lender will want to cover themselves from risk in market fluctuations in property prices which if things went bad with a loan would result in them losing part of their money.
What things should I look for when taking out a homeowner loan?
There are several factors that you should consider closely before committing to a secured homeowner loan. The main thing is if your circumstances change, and you cannot make the repayments, then the lender could take you to court and force your home to be repossessed. In reality this is a last resort for lenders because it is an expensive and time-consuming process but it can and does happen so you must be sure you can afford repayments.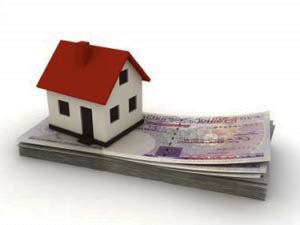 Another thing to consider is that a homeowner loan very often has a variable interest rate, so it can be very hard to budget for repayments because the rate can fluctuate with market changes. Additionally if your mortgage is a variable rate one, you could take a double hit if the market rates were to rise hence it is crucial that you calculate your finances based on a worst case scenario , for example work out if you could still afford the loan even if the payments doubled.
Many lenders impose a penalty for early repayment of the loan, and not many lenders will allow a repayment holiday which is a break of a few months in the event you are struggling.
How to find the best homeowner loan?
This best loans guide has the top 3 homeowner loans as at the current date at the top of the page , based on the factors shown above. We have analysed the marketplace and selected what we believe to be the most competitive deals that are out there at the moment. Do you own research before taking out any loan, this is merely a guide and our opinion, this is not financial advice.
Bad credit homeowner loans
If you have a bad credit rating it can be difficult to get even a secured loan, as the larger amounts involved can prevent lenders from lending to you. However there are a variety of specialist providers out there dealing with people with bad credit and that can be a good way to still get a loan but beware, the terms may be onerous and the interest rates will be far less competitive than for someone with a clean credit history. Read our guide on improving your credit rating to help address this.
Why would I use homeowner loan?
If you are wanting to borrow a larger amount of money essentially. As personal loans are for smaller amounts of money, usually up to £15000, a homeowner loan is a good way to finance a home project or other item as long as you can afford the repayments very comfortably and are happy with the risk of putting your home on the line.
Avoid mortgage exit costs and keep your current rate of interest
For anyone on a good mortgage deal, leaving it to remortgage for a bigger mortgage to release some cash is a bad idea, you will probably end up paying much more than you would do had you taken out a homeowner loan.
Fund renovating or extending your home
Homeowner loans are very often used to help people finance home improvement projects of a large scale, for example extensions or full refurbishments. It can be a good way to do this because very often the extra value you add to your property will offset the cost of the loan (its interest) and in many cases, you can make big financial gains. The same proviso applies though, do your research, beware of the fact your home could be repossessed if you fail to make repayments.
Use the loan for any purpose
 The lender is generally not specific as to what you spend the money on, for example it could be used to finance your child's university costs (bad idea!), an extension, or maybe to consolidate your existing debts into one lower payment, where you will save money on multiple high interest loans. Paying off loans may cause problems actually getting a homeowner loan though, because many lenders like to see a clean slate of debt on application, apart from your mortgage payments.
Competitive Interest Rates
Interest rates on homeowner loans are very often lower than they are for unsecured loans because they are borrowed over a longer term and are set against your property. Current best rates are from 4 – 6% on our 'picks' for the best homeowner loan deals at the present time.
How can I get a secured homeowner loan?
In order to apply for and succeed in getting a homeowner loan you will need the following:
A decent credit history
While it is not crucial to have a perfect credit record, it needs to show a track record of making regular repayments and if you have any defaults to your name you will struggle to get a homeowner loan from anyone except a specialist.
Permanent UK address
You need to have been a UK resident for at least 3 years, some lender want a 5 year residency history.
Be able to afford repayments
Most lenders will draw up an affordability plan with you, and verify your incomings and outgoings to be sure you can afford to pay back the loan.
A House
Not surprising, being that you want a homeowner loan, you need to own a house, if there are two people on the deeds you would need to apply jointly and this would require both people to meet the criteria of reasonable credit history and joint affordability to repay the loans.
FAQ's for Homeowner Loans
Get a homeowner loan insurance policy
It is a wise move to get an insurance policy that covers your repayments on the homeowner loan in the event that you lose your job or fall ill. Speak to a specialist adviser on what policy will meet your needs best.
Beware of early repayment fees
Many lenders will make a charge if you repay the loan early. This is because they have not had the full term of interest that they were expecting. Be sure to check the terms of any loan before taking one out.
Homeowner term length
You need to balance the amount you can afford to pay with the loan term length. Clearly a longer term loan will mean lower repayments but it will cost more in interest over the length of the loan.
What about a joint homeowner loan?
You can apply for a joint homeowner loan if you and your partner jointly own the property and are both able to meet the credit check criteria. You will then be jointly liable for repayments.
Using a Homeowner loan to buy a motor-home?
This is possible provided the lender allows this type of purchase which some do.