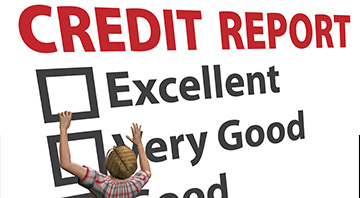 | Brand Name | Website | Accepts bad credit? | Min Loan | Max Loan | REP APR % | Duration | Guarantor Requirements | Guarantor Age | Same day? |
| --- | --- | --- | --- | --- | --- | --- | --- | --- | --- |
| 1Plus1 | click here | Yes | £500 | £5,000 | 47.80% | 1 - 5 years | Homeowner / Tenant | 18 - 75 | Yes |
| Buddy Loans | click here | Yes | £1,000 | £7,500 | 49.90% | 1 - 5 years | Homeowner / Tenant | 18+ | No |
| Juo Loans | click here | Yes | £1,000 | £3,000 | 49.90% | 1 - 3 years | Homeowner / Tenant | 25+ | No |
| Amigo | click here | Yes | £500 | £10,000 | 49.90% | 1 - 5 years | Homeowner / Tenant | 18 - 75 | Yes |
| Brand Name | Website | Accepts bad credit? | Min Loan | Max Loan | REP APR % | Example Loan Amount | Example Duration | Example Monthly Repayments | Example Total Amount Paid | Shortest Length | Longest Length | Accepts Homeowner Guarantor? | Accepts Tenant Guarantor? | Applicant Must Be Homeowner? | Min G Age | Max G Age | Same day? |
| --- | --- | --- | --- | --- | --- | --- | --- | --- | --- | --- | --- | --- | --- | --- | --- | --- | --- |
| Buddy Loans | https://www.buddyloans.com/ | Yes | £1,000.00 | £7,500.00 | 49.9% | £3,250.00 | 3 years | £158.57 | £5,714.67 | 1 year | 5 years | Yes | Yes | No | 18 | | No |
| Amigo | https://www.amigoloans.co.uk/loans/borrower/apply | Yes | £500.00 | £10,000.00 | 49.9% | £4,000.00 | 3 years | £195.16 | £7,025.76 | 1 year | 5 years | Yes | Yes | No | 18 | 75 | Yes |
| 1Plus1 | https://www.1plus1loans.co.uk/apply/ | Yes | £500.00 | £5,000.00 | 47.8% | £3,000.00 | 3 years | £143.84 | £5,178.24 | 1 year | 5 years | Yes | Yes | No | 18 | 75 | Yes |
| Juo Loans | https://www.juoloans.co.uk/ | Yes | £1,000.00 | £3,000.00 | 49.9% | £1,500.00 | 2 years | £92.81 | £2,227.52 | 1 year | 3 years | Yes | Yes | No | 25 | | |
| UK Credit | https://apply.ukcredit.co.uk/ | No | £1,000.00 | £10,000.00 | 39.9% | £4,500.00 | 3 years | £201.15 | £7,241.40 | 1 year | 5 years | Yes | No | No | 21 | 70 | No |
| Guarantor My Loan | https://www.guarantormyloan.co.uk/gl/index.php | No | £1,000.00 | £10,000.00 | 29.0% | £3,000.00 | 3 years | £120.46 | £4,366.44 | 1 year | 5 years | Yes | No | Yes | | | |
| TFS Loans | https://www.tfsloans.co.uk/application/1 | No | £1,000.00 | £15,000.00 | 39.9% | £8,000.00 | 5 years | £279.20 | £16,752.00 | 1 year | 5 years | Yes | No | No | 18 | 78 | |
| Trust Two | https://www.trusttwo.co.uk/apply/ | No | £500.00 | £10,000.00 | 43.8% | £4,000.00 | 3 years | £185.27 | £6,669.72 | 1 year | 5 years | Yes | Yes | No | 25 | 74 | |
| Suco | https://www.suco.co.uk/guarantor-loan-quote | No | £1,000.00 | £15,000.00 | 39.9% | £8,000.00 | 5 years | £279.20 | £16,752.00 | 4 years | 5 years | Yes | No | No | 18 | 78 | |
| MASA | https://www.masaloans.com/livecheck | No | £1,000.00 | £7,500.00 | 49.9% | £7,500.00 | 5 years | £296.44 | £17,770.52 | 1 year | 5 years | Yes | Yes | No | 25 | | |
| Bamboo | https://www.bambooloans.com/welcome | No | £1,000.00 | £8,000.00 | 49.7% | £2,600.00 | 3 years | £126.61 | £4,557.89 | 1 year | 5 years | Yes | Yes | No | 21 | 72 | Yes |
The Perfect Solution For Individuals With Poor Credit
The whole reason that guarantor loans were invented in the first place was to help people with a low or poor credit rating to still get some sort of business finance.
This means that if you have had prior financial mishaps such as County Court Judgements, bankruptcies, loan defaults, or other missed payments, then you may still be able to apply for an affordable loan that doesn't have insanely high APR %.
The fact that your guarantor who has a good rating is trusting you to repay the loan, is a good indicator to the lender that you have changed your financial ways, and you will now become a stand up citizen by paying off all of your debt on time.
What are the lowest scores that your credit can be to still get a loan?
The lower level ends of bad credit are usually fine to get a guarantor loan, such as loan defaults, County Court Judgements and Missed Payments; as long as they haven't occurred within the last month most loan providers will be willing to lend to you with a good guarantor.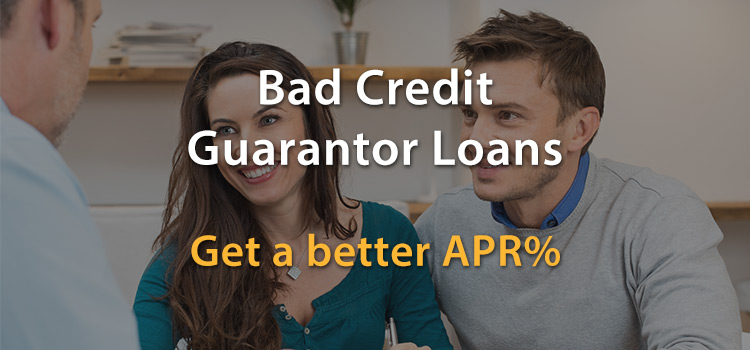 However there are certain things that will prevent you from getting a guarantor loan, which are a current bankruptcy and a current Individual Voluntary Arrangement (IVA). An IVA is where you arrange a deal with your creditors and the government to pay back your debt in instalments with the interest completely frozen.
Unemployed or On Benefits? Go With A Guarantor!
For those who have recently been made unemployed, or for those on long term benefits, sometimes getting a loan at an APR % that you can pay every month can be very tough.
That makes guarantor loans perfect for this because they lower your interest rate and allow you to get a loan at a much better rate than you would on your own.
There are even some loans with a same day payout, so if you have emergency bills to pay then you can often get them done and dusted within 24 hours, saving you money on late fees or extra interest.
Credit Building with Guarantor Loans
When you have a bad credit rating you will often want to get it back up to an acceptable level as quickly as possible. That's why a guarantor loan is so perfect because it can help you build up your credit rating too! Every time you make a monthly payment you're making your way up to a better credit score.
For more information on how to improve your credit score click here.
Pros and Cons of a Guarantor Loan with Bad Credit
It's important to decide whether or not this type of finance will meet your current situation. There are some pros and cons of any loan, and with bad credit these can be made even more important to consider.
Pros
Better interest rates than applying for a payday loan
Helps to build your credit rating
A sense of security that you won't go to court if you can't pay
Cons
Whoever is your guarantor may feel angry if they have to pay for you
If neither of you can pay then court orders are likely
Other Types of Guarantor Loans to Checkout
We have comparisons on other types of guarantor loans, including: