Top Rated Guarantor Loan Companies
We've researched the best guarantor loan providers based upon their customer feedback scores to compare how they deal with customers.
Can you trust a guarantor loan provider?
Well as with many financial institutions where money is the incentive, you can only really trust what they are legally obliged to offer you.
However with the scrutiny that these sorts of loans have been given over the last decade, there is far more legislation around now to protect the consumer from a bad loan.
Many laws surround what a provider can and cannot do, as well as what they must provide you during and after the application process in order to be legally safe if there was ever a conflict with the loan agreement.
You can read more about these in this FCA article: https://www.fca.org.uk/publications/finalised-guidance/guarantor-loans
What to look for in a good loan provider?
A good guarantor loan provider will often have the following characteristics:
A low APR% – this means the total cost of your loan will be better than the competition, and is the most important part of a loan.
No early repayment charge – if you wanted to pay back the loan early, you don't want to be hit with a charge that makes it not worthwhile.
PPI – payment protection insurance is especially important with a loan of higher value, and can be a life saver if your circumstances change.
Secondary things will include a good customer service rating on independent providers, no hidden fees in the small print, and a company that you can get on the phone to.
Examples of Great Guarantor Loan Customer Service
Genuine good reviews are fairly hard to come by, but this one stood out to us:
Very efficient and so helpful. Took the stress out of these things.
A first class service from start to finish.
If a quibble at all maybe the interest rate a little steep when usually a loan is needed when things are tight.
Many thanks to becca and her team. Well done.
This one from GuarantorMyLoan seemed fairly balanced but honest too.
Examples of Poor Guarantor Loan Customer Service
There are plenty more examples of guarantor loans gone wrong:
Absolutely disgusted in the service at Amigo Loans. I took a loan out like an idiot for a now ex. He suddenly decided he was no longer going to make payments. I called Amigo and explained what happened, they basically said they didn't care, i agreed to pay it end of. I missed the first payment due to not having the funds available as i explained to them. They then hounded me every day and once the payment was a week late they threatened to report me to credit agencies. They threatened that my guarantor would have to pay which i said would have to happen as i couldn't afford the payments just yet. I offered a payment £60 lower of the full payment, however they would not accept this. 13 days later, i check my bank, and amigo have taken the full payment without my consent leaving me with just £12 to provide for me and my 1 year old son for the entire week. Absolutely outraged that they have just taken every last penny from my account although i have done nothing but offer payments of what i could afford!!!! A company only bothering about money rather than customers wellbeing aswell. would NOT recommend to anyone ever. Even my bank were disgusted.
Not that we're picking on Amigo loans, but this one was quite an interesting one, and so you should probably avoid using your partner as a guarantor for this very reason.
Can You Trust Online Reviews?
It's very difficult to trust online reviews when it is so easy for someone to create a fake account and lie about an experience they have had.
It's also very difficult because most people only review a service if they have been incentivised (either money, discount or other), or alternatively when they have had a really bad experience and feel angry enough to leave a review. With loans this can often be the case, because the application process can feel like it's an attack on your character (whether or not you will pay it back) and so can leave people feeling very emotional when they get rejected. This effect multiplies with a guarantor loan, as a failed application can often be an insult to both parties involved, potentially leaving the company with two bad reviews and not one!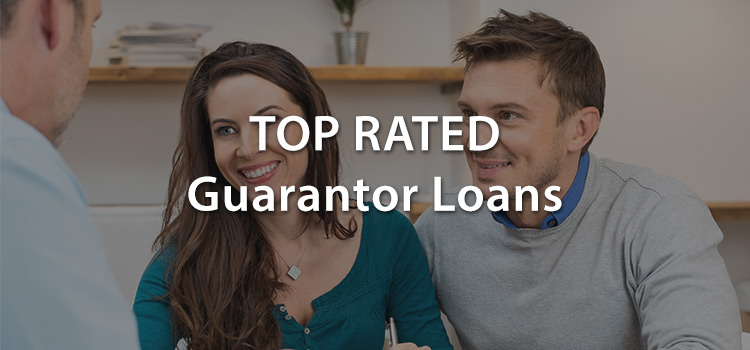 This often makes review pages overly negative, or overly biased, and can result in you not being as well informed about a company as you were before. There are also occasions where people who post bad reviews are actually looking to be bribed by the company to take it down, therefore blackmailing a company, which can result in overly negative review pages.
This is often the case with smaller companies who have much less feedback to rely on, and so one negative review can seriously impact their business moving forward.
We would advise you to ask around people you know, and also on social media, in order to gain realistic review from people who you can judge whether or not they are telling the truth.